SENSIS Complete Kit INNOKIN
COMPLETE KIT SENSIS is an innovative Electronic Cigarette, with an Ultra Elegant Design, a Pod Mod with 3000mAh Integrated Battery made by INNOKIN, ideal for quitting smoking, to vape with your favorite Electronic Cigarette Liquid.
Available colors: BLACK, CARBON, BROWN, PINK AND BLUE.
Your order will be processed within 24/48 hours

In case of assistance for the product contact the number +39.0623231549
Description
SENSIS Complete Kit INNOKIN
SENSIS Complete Kit INNOKIN Buy the new Complete Kit produced by Innokin from Smo-King; SENSIS is a Pod Mod with a Compact Design but with excellent performance, which delivers up to 40W with 3000mAh Battery and Electronic Cigarette Liquid capacity of 3.1 ml. A very elegant Electronic Cigarette ideal for Quitting Smoking.
SENSIS POD MOD
SENSIS POD MOD in the Complete Kit version, is a 40W Electronic Cigarette made by Innokin, with 3000mAh Integrated Battery and Glass Pod with 3.1 ml of Liquid. Compatible with Coil Scepter, included in the package you will find the 0.65Ohm Scepter Coil and 0.25Ohm Scepter S. A truly innovative Box Mod, with many innovations such as the Coil +, a new and ingenious operation that helps your Coils to last much longer.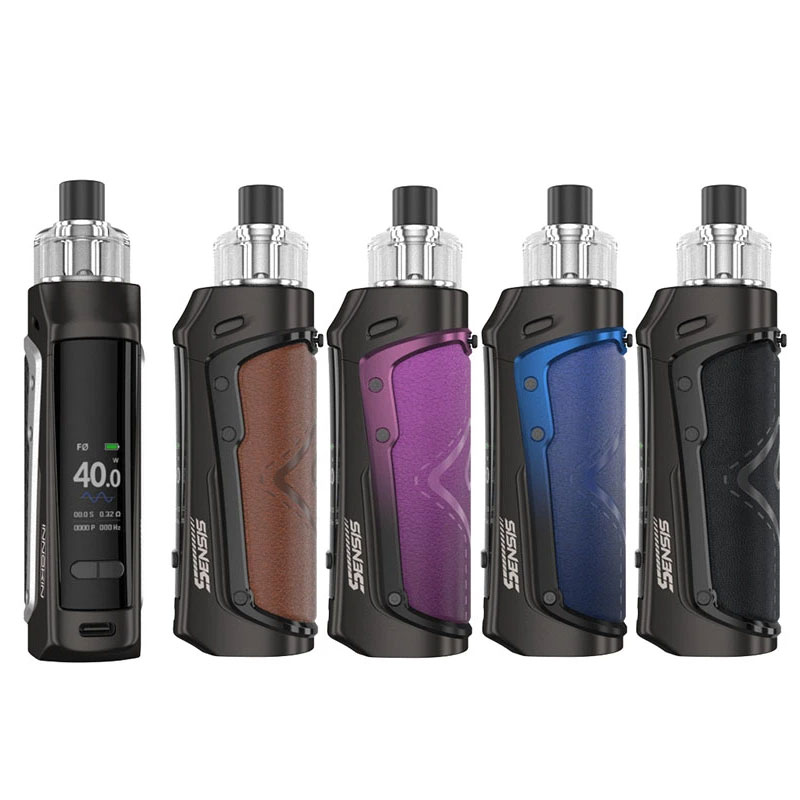 SENSIS KIT FEATURES:
Dimension: 121x40x30mm

Battery: Integrated 3000mAh

Power: 40W

Liquid capacity: 3.1ml

Compatible resistors: Coil Scepter

Coil Scepter S 0.25Ohm

Coil Scepter 0.65Ohm

Charging: USB-C
INCLUDED IN THE PACKAGE:
1x Sensis Pod Mod

1x 3.1ml Glass Pod

1x Coil Scepter S 0.25Ohm

1x Coil Scepter 0.65Ohm

1x Drip Tip MTL

1x Replacement Accessories

1x 510 adapter

1x USB-C cable

1x User Manual
Data sheet
You might also like