ENDURA T22 PRO Complete Kit INNOKIN
COMPLETE KIT ENDURA T22 PRO is an innovative Electronic Cigarette, with an Elegant and Compact Design, with Integrated 3000mAh Battery made by INNOKIN, ideal for quitting smoking, to vape with your favorite Electronic Cigarette Liquid.
Available colors: BLACK, BLUE, GRAY, PINK, RED AND SILVER.
Your order will be processed within 24/48 hours

In case of assistance for the product contact the number +39.0623231549
Description
ENDURA T22 PRO Complete Kit INNOKIN
ENDURA T22 PRO Complete Kit INNOKIN Buy the new Complete Kit produced by Innokin from Smo-King; ENDURA T22 PRO is an Electronic Cigarette with excellent performance, with 3000mAh Battery and 2ml Electronic Cigarette Liquid capacity, ideal for Quitting Smoking.
ENDURA T22 PRO
ENDURA T22 PRO in the Complete Kit version, is an Electronic Cigarette, made by Innokin in Aluminum Alloy and Zinc Alloy. Endura T22 Pro is a Box Mod accompanied by T18E Pro Atomizer and 3000mAh Integrated Battery with 2 ml of Liquid. Compatible with 1.15Ohm and 1.7Ohm T18E Replacement Resistors, included in the package. A super innovative Box Mod.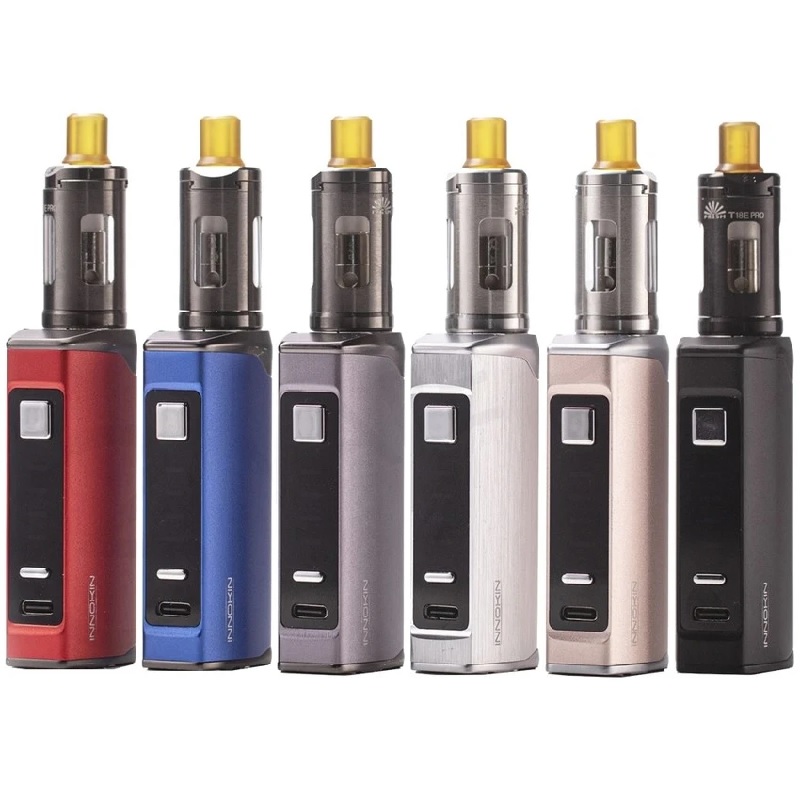 Data sheet