SPRINT SATIN Atomizer BF LUCA CREATIONS
SPRINT the fantastic BF Atomizer, this time in SATIN version, for your Electronic Cigarettes a MADE IN ITALY, made by LUCA CREATIONS. 22mm Bottom Feeder Atomizer, great for vaping your favorite Electronic Cigarette Liquid.
Your order will be processed within 24/48 hours

In case of assistance for the product contact the number +39.0623231549
Description
SPRINT SATIN Atomizer BF LUCA CREATIONS
SPRINT SATIN Atomizer BF LUCA CREATIONS The new BF Atomizer made by Luca Creations is finally available from Smo-King. After the great success of the previous Bottom Feeder Atomizers, Luca returns with the Sprint, this time in the SATIN version, a fantastic Atomizer easy to Regenerate, with a diameter of 22mm. From the aromatic yield of a high level to best savor your Electronic Cigarette Liquid and for an unforgettable Vaping. Let yourself be conquered by this product for Electronic Cigarette.
SATIN SPRINT
The Sprint Atomizer, by Luca Creations is made of SATIN steel, a smooth material to the touch that is very delicate. This Atomizer with a diameter of 22mm and a 1.2mm Air hole, is perfect for a Cheek Vape and thanks to its lowered and flat chamber, the Aromatic Yield of Electronic Cigarette Liquids will be even more intense.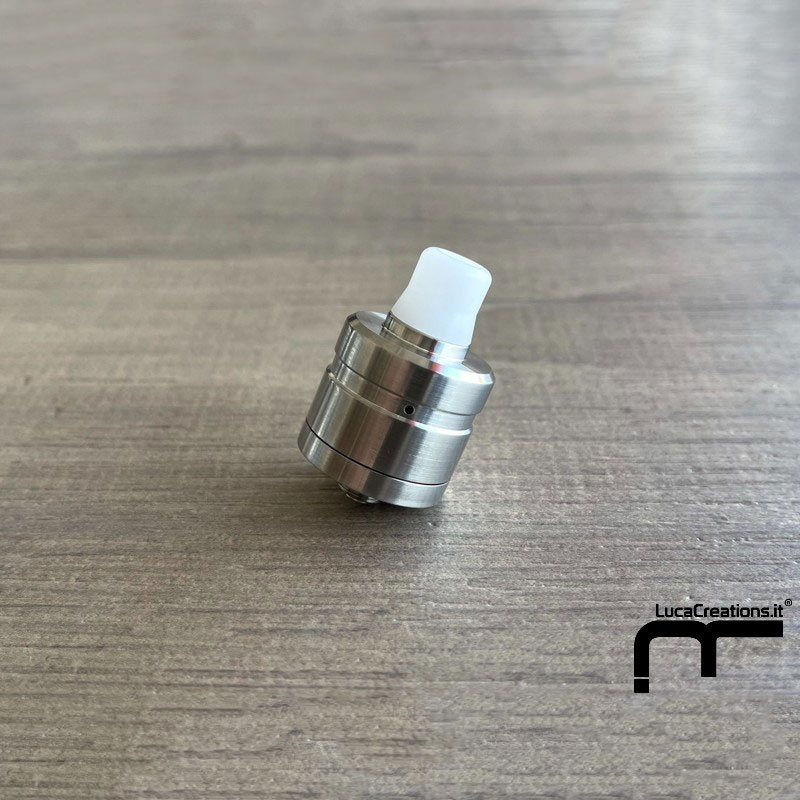 Data sheet