8C Tank Atomizer 2022 Luca Creations
8C Tank is the new Rebuildable Atomizer for your Electronic Cigarettes a Made in Italy, made by Luca Creations. 22mm 8C atomizer, great for vaping your favorite Electronic Cigarette Liquid. NOTE: THE O-RINGS ARE BLACK IN COLOR.
Your order will be processed within 24/48 hours

In case of assistance for the product contact the number +39.0623231549
Description
8C Tank Atomizer Luca Creations
8C Tank Atomizer Luca Creations  Buy the new 8C Atomizer from Smo-King, a Rebuildable Tank made by Luca Creations. After the great success of the previous 4C Atomizer, Luca Cassenti has decided to update his atomizer by improving it from all points of view. 8C is an innovative Atomizer, with a diameter of 22mm. Easy to regenerate and with an aromatic yield of the highest level to best savor your Electronic Cigarette Liquid and for an unforgettable cheek vape. Let yourself be conquered by this new Atomizer for Electronic Cigarette.
8C TANK
8C TANK created by Luca Creations is the new RBA Atomizer, equipped with adjustment of the Shot and the Flow of the Liquid, very simple to refill. The internal chimney of the 8C Tank is equipped with a very small, low and flat chamber to perceive an even more intense aroma. This Tank has an Electronic Cigarette Liquid capacity of 3 ml and guarantees excellent autonomy. The Air Flow Adjustment can be chosen simply by turning the Adjustment Ring through THREE HOLES (1mm, 1.2mm, 1.7mm).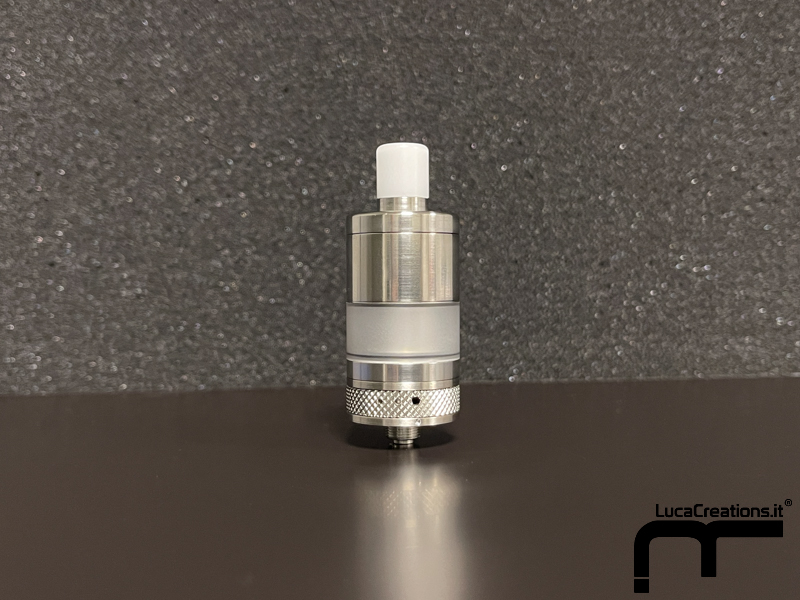 Data sheet
You might also like