Vegetable Glycerin FULL VG 100 ml GALACTIKA
VEGETABLE GLYCERINE 100 ml in 100 ml bottle, made by GALACTIKA to better Vape your favorite Liquid and Electronic Cigarette with FULL VG Neutral Base.
Your order will be processed within 24/48 hours

In case of assistance for the product contact the number +39.0623231549
Description
Vegetable Glycerin VG 100 ml GALACTIKA
Vegetable Glycerin VG 100 ml GALACTIKA Buy the new Vegetable Glycerin made by Galactika in 100 ml format from Smo-king at the best online price. The best Liquid Glycerin on the market to prepare your Decomposed Liquids, so that you can fully enjoy your Electronic Cigarette. Galactika launches on the market the new Vegetable Glycerin in Bottle 100 ml. A sterilized 99.8% EP / USP Glycerin, perfect for creating fantastic Liquids for Electronic Cigarettes. Neutral Bases of certified quality with which you can prepare your Liquids for Electronic Cigarettes, just mix your favorite Concentrated Flavors, the desired Nicotine content and you will be ready to Vaping.
VEGETABLE GLYCERIN
Glycerin is a component of lipids and phospholipids or glycolipids, from which it is obtained by hydrolysis or transesterification. When the body uses its fat reserves, it first breaks them down into fatty acids and glycerol, the latter being transformed into glucose in the liver, becoming a source of energy for cellular metabolism. At room temperature it is a rather thick, viscous and sweetish colorless liquid; the presence of three -OH groups makes it miscible with water in any proportion. Industrially obtained as a by-product of soap preparation, it is used in the production of syrups, creams for pharmaceutical and cosmetic use, as well as as a food additive, and as a product for the creation of liquids for electronic cigarettes identified by the initials E422. It is also a reagent used in the synthesis of more complex organic compounds. In wine it gives roundness to the flavor. It is used in the production of liquids for electronic cigarettes. Liquid glycerol is also used, with 2 parts distilled water, in the solution for stage smoke machines. Glycerin exhibits excellent solubility properties for tannins, phenol and boric acid. If present in a high percentage it also has a preservative action and is sometimes added to aqueous solutions. The caustic action of some compounds (for example phenol and iodine) is lower in glycerine solution. Due to its viscosity, glycerin solutions are better prepared by working hot. Glycerides are remarkably hygroscopic and must therefore be kept in tightly closed containers.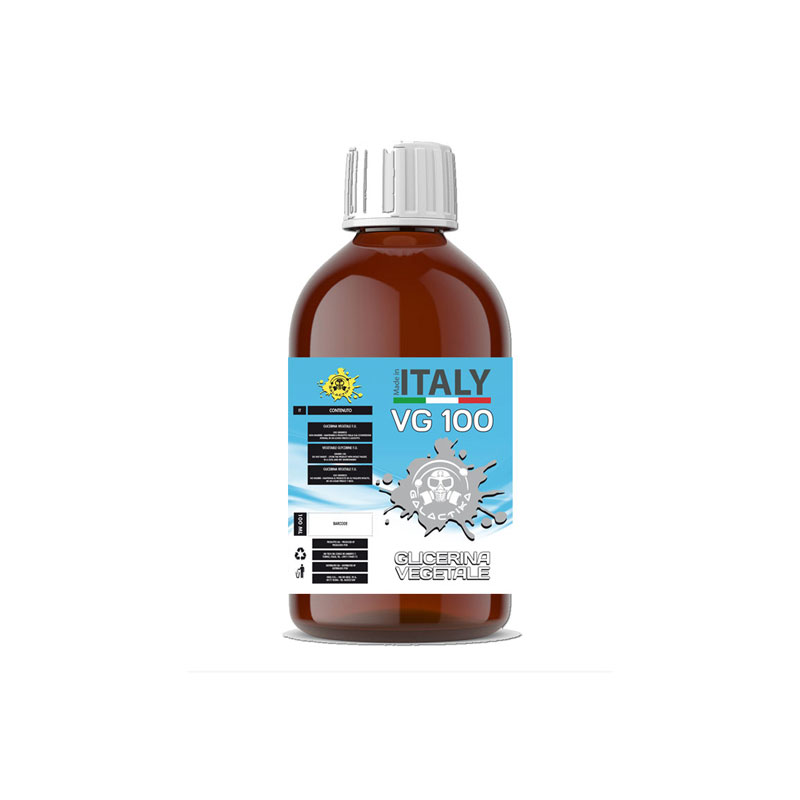 Data sheet