Povery by Scarfy 50 ml Mix
Povery by Scarfy 50 ml Mix
Smo-Kingshop online store of specialized Electronic Cigarettes where we directly sell the best brands of electronic cigarettes. Find the best Instant Aromas, Double Concentration Aromas, Atomizer, Resistance, Aroma and Accessories for Regenerating and Complete kits.
Imposta di Consumo Inclusa
Your order will be processed within 24/48 hours

In case of assistance for the product contact the number +39.0623231549
Description
Povery by Scarfy 50 ml Mix
Povery by Scarfy 50 ml Mix Eliquid with a thousand contrasts to the taste of a sweet biscuit coming out of the oven with melon juice and a bit of watermelon is added to make this eliquid unique and original in its kind ... An Eliquid much loved by all his fans.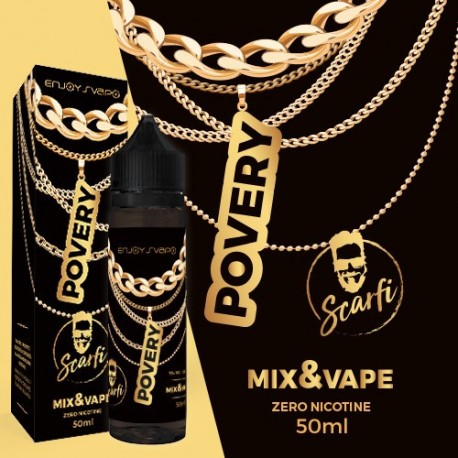 50 ML MIX PREPARATION
It is always recommended to dilute the 50ml Mix Eliquid with the 10ml Base with a concentration of VG/PG equal to 70/30. In this way your Liquid will be perfect to be used with Cloud Atomizers. Thanks to the 10ml Base you can also add Nicotine to your Liquid.
Data sheet
Destra