Aspire Athos Replacement Coil Head 1pz
Buy Aspire Coil Resistances Head is for Athos Atomizer.
Spiral heads A3 0.3ohm, A1 0.16ohm and A5 0.16ohm for option
local_shipping FREE Shipping to Italy for orders with higher price than 49.90€ shipped with GLS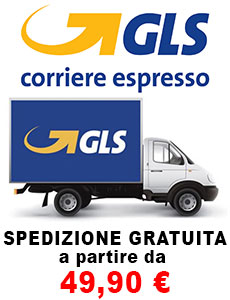 Your order will be processed within 24/48 hours

In case of assistance for the product contact the number +39.0623231549
Description
Aspire Athos Coil Head Resistors 1pc


Product description:
The Aspire Athos replacement head arrives.
It is designed for the Athos sub ohm Atomizer.
Athos A3 Tri-coil resistor 0,3ohm Kanthal AF,
Resistance coil Athos A1 0.16ohm
Resistance Penta Athos A5 0.16ohm
The innovative Athos coil heads will give you maximum taste and tremendous vapors. Download it as a spare part for your Athos.



parameters
Resistance:
A3 ohm A3 A3 Tri-Coil head (60 - 75W);
0.16ohm Penta coil head A5 (100 - 120W)
Single coil head 0.16ohm A1 (85 - 100W)
It comes with
1x Replacement head for Aspire Athos
Simple packaging Conventional packaging from the factory, packaging is subject to change without notice.
Discover all the products SVAPO RESISTANCES ASPIRE HERE
Data sheet