Azhad's Elixirs Caribbean Limited Edition Pack
Azhad's Elixirs Caribbean Limited Edition Pack
The new Packs have finally arrived from Smo-king. Combined insertions where you can buy everything you need to create your Electronic Cigarette Liquid with just one click. It will also be possible to choose between 2 different grades of Nicotine (1.5mg and 3mg)
Pack description
Azhad's Elixirs Caribbean Limited Edition Pack
The new Packs have finally arrived from Smo-king. Combined insertions where you can buy everything you need to create your Electronic Cigarette Liquid with just one click. It will also be possible to choose between 2 different grades of Nicotine (1.5mg and 3mg)
CARIBBEAN LIMITED EDITION PACK
Caribbean Limited Edition Pack of Azhad's will win you over from the first taste. In this edition limits, the Caribbean you know is ennobled: the sweet Italian Virginia is treated with Cavendish along with the delicate Vanilla bourbon, while the Coconut, the Pineapple and another variant of Virginia blend in a new aromatic embrace. The Caribbean Limited Edition is a caribbean in which tobacco passes in the foreground and its new aromatic balance will all be rediscovered.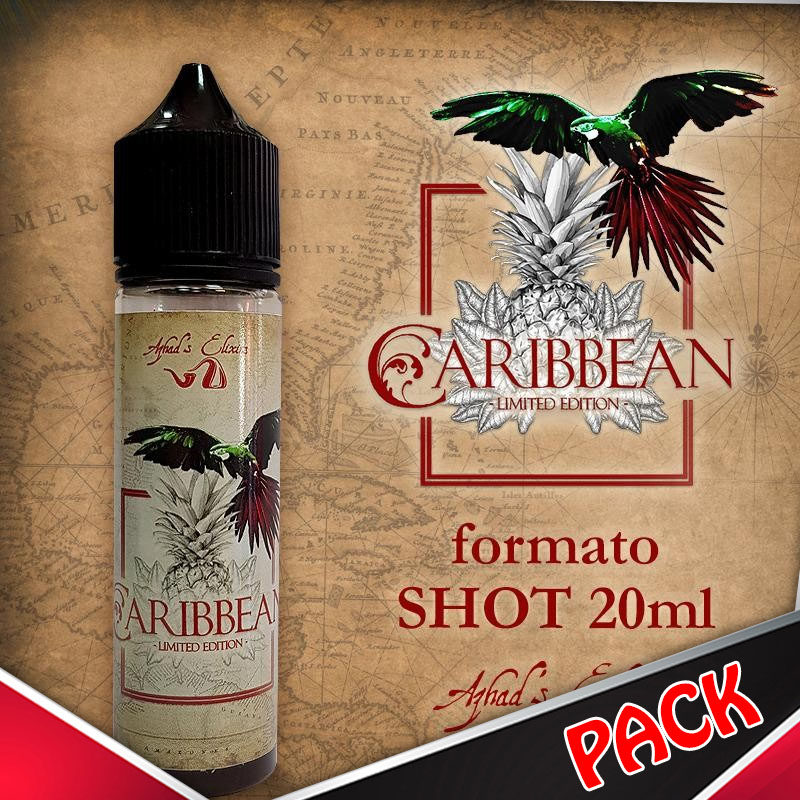 PACK CONTENT
Caribbean Triple Concentration Aroma

Galaxy Vape Vegetable Glycerin 30ml

Nic Master Nicobooster (choice)



PREPARATION
Pour the Vegetable Glycerin and Nic Master Nicobooster into the Triple Concentration Aroma Bottle and shake the mixture well.
To prepare a Nicotine Liquid 1.5mg / ml you will need to choose the 9mg / ml Nic Master.
To prepare a Nicotine Liquid 3mg / ml you will need to choose the Nic Master of 18 mg / ml.