KALI VAPES
KALI VAPES
In questa categoria troverai in vendita su Smo-king shop tutti i prodotti liquidi per sigaretta elettronica nati dalla concezione di svapo della Youtuber Sara Kali Zabotti, in arte Kali Vapes. Disponibili i liquidi nel formato mix 40ml contenuti in un flacone da 60ml a cui aggiungere 2 basi da 10 ml con o senza nicotina per raggiungere il grado desiderato sui 60 ml totali di liquido pronto. Questi liquidi, realizzati in base ai gusti della vaper ed influencer Kali, abbracciano a pieno le esigenze degli appassionati di Vaping incontrando i loro gusti, siano essi rivolti ad un liquido tabaccoso, un liquido cremoso o fruttato, Kali Vapes vi saprà stupire!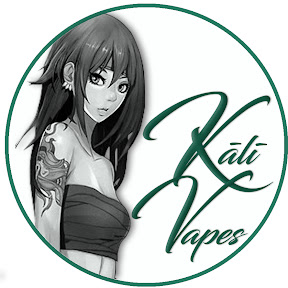 PRODOTTI NELLA CATEGORIA:
Kali Vapes The Key 40 ml Mix il nuovo liquido realizzato da Kali Vapes unisce il sapore tabaccoso con una nota aromatica di pregiata Vanilla Bourbon perfettamente legate al succoso e fresco aroma delle pesche noci. Il The Key è la chiave che aprirà la vostra concezione di svapo su tutto un altro panorama di sapori!
QUESTA COMBINAZIONE AL MOMENTO NON È DISPONIBILE
Kali Vapes The Key 40 ml Mix Disponibile da Smo-king il nuovo liquido The Key creato dalla famosa youtuber Kali Vapes. La grande novità tra i Liquidi Tabaccosi, The Key by Kali Vapes nel formato 40ml mix series permette ad un liquido al tabacco di unirsi con l'aromatica nota di Vanilla Bourbon che addolcisce grazie alla deliziosa polpa della Pesca. La chiave di Kali aprirà le porte ad una nuova esperienza di svapo.