FLUO BY FEDEZ
FLUO BY FEDEZ



Fluo by Fedez is a line of Concentrated Flavors born from a collaboration between Fedez and Flavourart. The Magnifico Fedez, as a good user of Electronic Cigarettes, has decided to launch its own Electronic Cigarette and a line of Concentrated Flavors on the market. After the collaboration between Jax and Fedez, the collaboration between Fedez Magnifico and Flavourart was born to create Fluo by Fedez.

FEDEZ ELECTRONIC CIGARETTE



In this category you can find all the Aromas for Electronic Cigarette Fedez. From the tastes of the singer Fedez arises this line of Aromi Fedez produced by Flavourart. Like the Fedez Canzoni these Aromas are the result of research and try to cover a bit of all the tastes preferred by users of Electronic Cigarettes. The Aromas of the Fluo by Fedez line are of different flavors, from Liquid to Tobacco to Fruity Liquid, passing through a Citrus Liquid. Fedez Liquids are currently among the most sought after.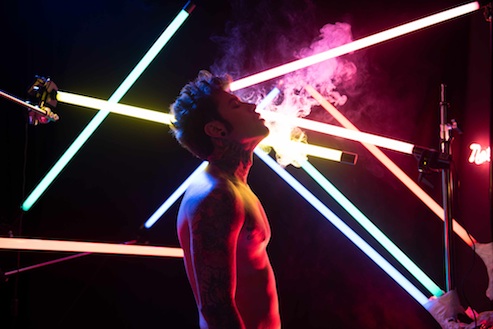 IN THIS CATEGORY



Within the Fluo by Fedez category you will find the following Aromas:

FEDEZ GOLD FLUO - A delicate tobacco with added cocoa
FEDEZ PINK FLUO - Strawberry meets with Vanilla
FEDEZ YELLOW FLUO - A fresh Cola and Lemon




FLUO AROMA PREPARATION



Aromi Fluo by Fedez can not be used as such but must be diluted within the Neutral Base for Electronic Cigarettes. The recommended dilution is 10% to obtain Fedez Liquids. Prepare your Electronic Cigarette Liquid yourself and enjoy it in your favorite Atomizer.
Sorry for the inconvenience.
Search again what you are looking for