BANG JUICE
BANG JUICE
Bang Juice Available from Smo-King the Concentrated Flavors in the SHOT 15ml version of Bang Juice. With the coming summer these Aromas with triple concentration to the tastes of fresh fruit and tropical fruit with added flavors of fresh drinks will fill your Tank Atomizers and your Dripping Atomizers for sweet pleasure clouds. Sold in 60ml bottles where you can directly add your bases to create exquisite Electronic Cigarette Liquids.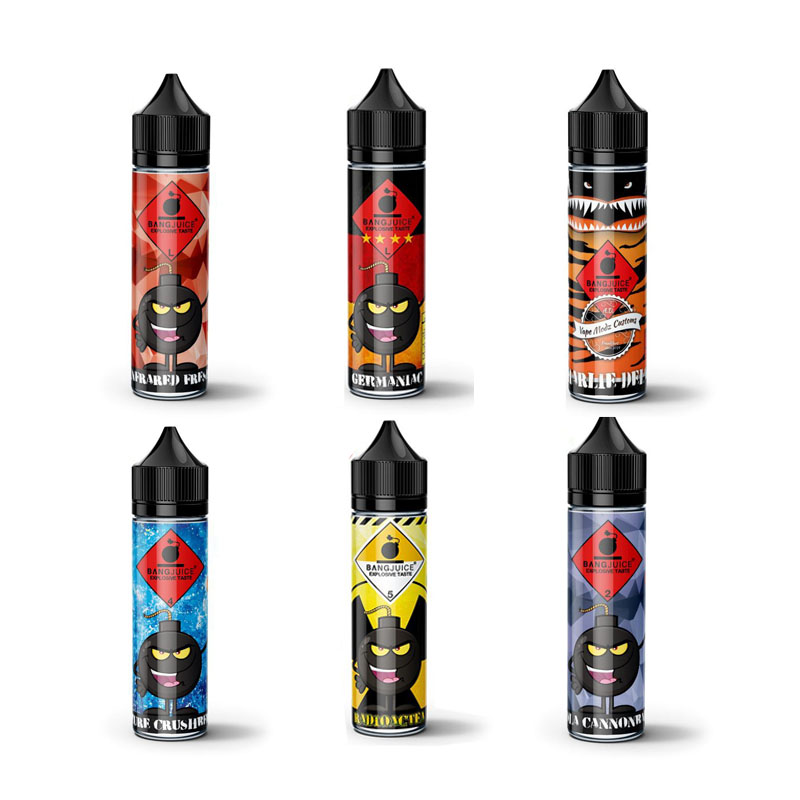 AVAILABLE IN THIS CATEGORY:

RAZURE CRUSHBERRY - A mix of fresh and sweet blueberrie

INFRARED FRESH - Citrus notes and a slightly fresh finish

KOLA CANNONBALL - Cola and citrus notes

RADIOACTEA - Black tea and lemon

GERMANYC - Watermelon with kiwi and green apples

CHARLIE DELTA - Thai rice with strawberry, vanilla, fresh milk, cream and cinnamon sugar
Sorry for the inconvenience.
Search again what you are looking for