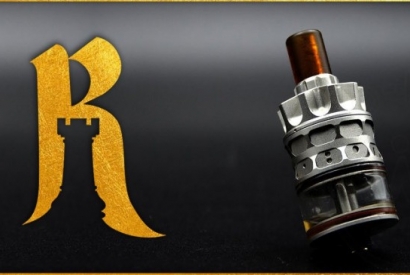 The Rook The Vaping Gentlemen Club
The Rook The Vaping Gentlemen Club

The Rook Vaping Gentlemen Club is a regenerable atomizer for Genesis-style electronic cigarettes but with something more.
The Vaping Gentlemen Club calls it an RPGA, Rebuildable Professional Genesis Atomizer.

THE ROOK

The Rook was born after a long study but The Vaping Gentlemen Club managed to enclose all the best of their studies in this atomizer.

"The Rook" is a tribute to the old school of slow vaping of which it takes up, updating them, the concepts of the first Genesis to Mesh and allowing them to be converted into RDTA to cotton powered by our Xylema.

Both modes, mesh and cotton, can also be used in Bottom Feeding in the short version.

The Rook The Vaping Gentlemen Club is many Atomizers in one: A Genesis in Mesh, A RDTA in cotton, an Atom Full Size and if you want Nano and if you like you can also use it in BF, while maintaining a comfortable 1.5ml tank that you will allow you to squonk very infrequently.
You will be pleasantly surprised at how easy it is to switch from one version to another.

Built in 316L steel, "The Rook" comes in a new guise for The Vaping Gentlemen Club products thanks to sandblasting which, in addition to giving an extremely elegant appeal, also guarantees optimal electrical and fluid-dynamic properties.


Like all The Vaping Gentlemen Club products, "The Rook" also winks at maximum versatility of use thanks to a wide choice of shot selectable from:

    0.8mm
    1.0mm
    1.2mm
    1.4mm
    1.6mm
    2 × 0.8mm
    2 × 1.0mm
    2 × 1.2mm
    1.5mm buttonhole

The equipment is completed by a "21 Soulless", the drip tip, in a new version with three terminals that differ in shape and materials: Amber, Pearly Brown Methacrylate and Pearly Green Methacrylate.

"The Rook" is then contained in a beautiful wooden box that enhances and underlines its value also as a collector's item.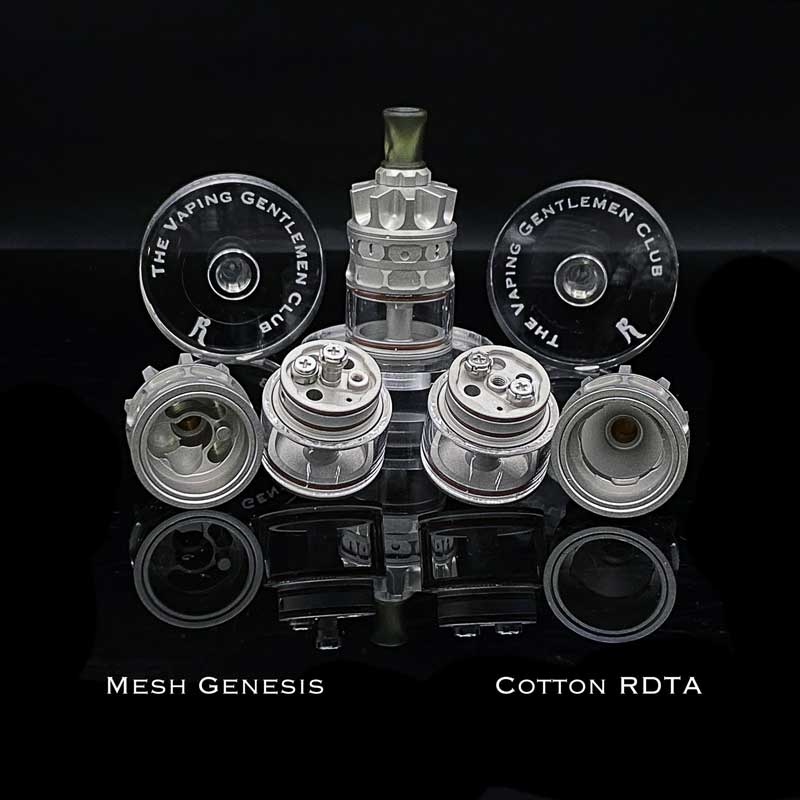 The Rook The Vaping Gentlemen Club box contains:

     1 The Rook
     1 additional bell for use with cotton
     1 Additional pad for BF Nano use
     1 Drip Tip with 3 different sleeves
     1 Mesh Instrument
     1 Card with serial number
     1 Stand in Plexiglass
     1 Spare part kit containing:
         a complete set of replacement orings in brown Viton
         2 complete sets of green Viton replacement O-rings
         Replacement clamps
         Spare screws
         Pin BF

The Rook The Vaping Gentlemen Club for us is one of the best atomizers currently on the market in terms of construction, the aroma it releases and the versatility of its use.

You can find The Rook The Vaping Gentlemen Club in our stores and on the best electronic cigarettes site.

Buy The Rook The Vaping Gentlemen Club with Free Shipping!
Please log in to rate this article
Share this content