Electronic Cigarette Discount Code
In this page we explain how to receive the discount code for the Smo-Kingshop site, to access the promotions reserved for both private individuals and retailers in the sector just register on our site and register for our newsletter to use the coupons, when available and insert the codes in the cart to save on your purchases.
DISCOUNT CODE

Now let's explain the steps to receive the discounts

     SIGN UP FOR THE SMO-KINGSHOP WEBSITE
     SUBSCRIBE TO THE NEWSLETTER (WHEN AVAILABLE YOU WILL RECEIVE THE COUPON)
     ENTERING THE PROMOTIONAL CODE

SIGN UP FOR THE SMO-KINGSHOP WEBSITE

     CLICK ON "LOGIN"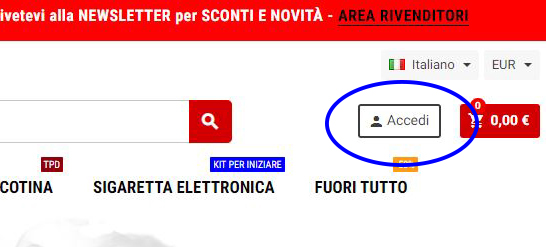 CLICK ON "DO YOU NOT HAVE AN ACCOUNT YET? CLICK HERE"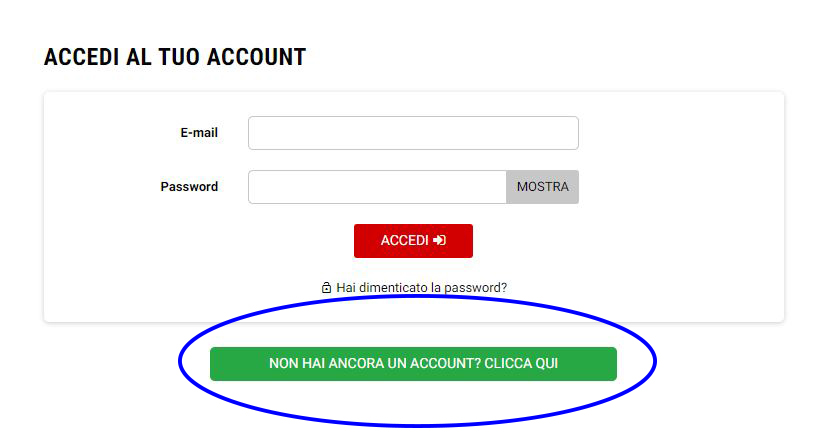 FILL IN THE FIELDS AND LEAVE THE OPTION ON "Subscribe to our newsletter"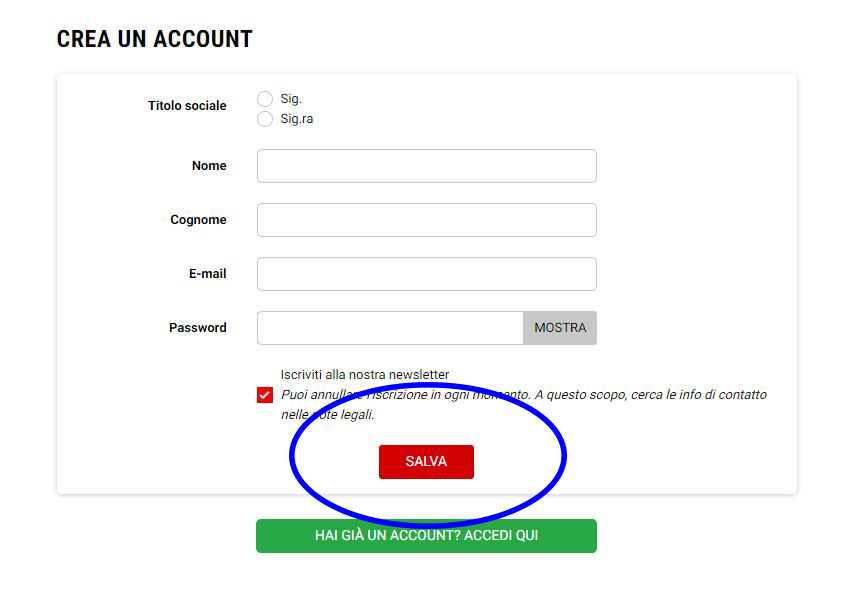 *** IMPORTANT *** IF YOU ARE ALREADY REGISTERED IN THE SMO-KING WEBSITE BUT DO NOT RECEIVE OUR NEWSLETTER WITH THE DISCOUNT CODES SEND AN EMAIL TO CUSTOMER SUPPORT REQUESTING TO RECEIVE OUR MAILING LIST WITH OFFERS
ENTERING THE PROMOTIONAL CODE


     Within the email received you will find for example the code in the quotes "BEFANA20"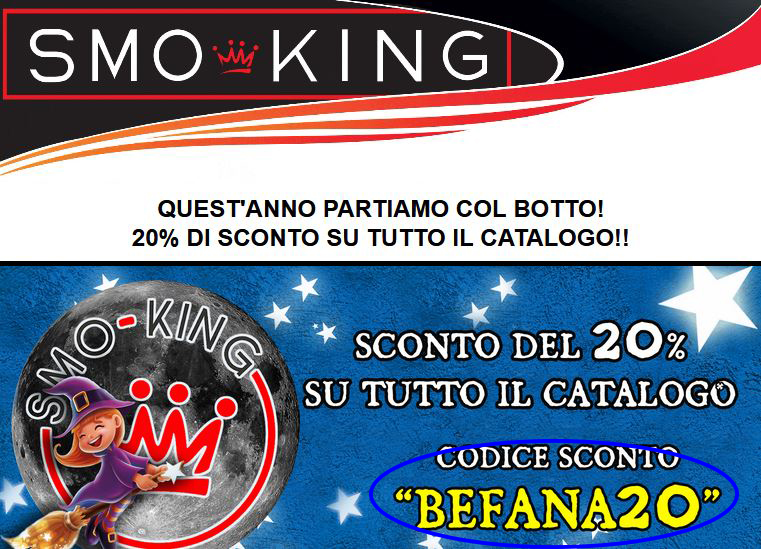 once in the cart you can insert it by clicking on the right on "Do you have a discount code?" and insert all the upper case the code and then CLICK ON "ADD"